Moog Taurus I Bass
Here's nearly 600MB of pure deep bass goodness for you!
All samples have been created using my vintage Moog Taurus I bass synthesiser from the 1970s. This kind of bass synth is a legend and can be heard on many albums of Genesis, The Police, U2 and Yes. And I also use it frequently for my productions. I have sampled the presets of the Taurus and make them available to everyone now for only $27.00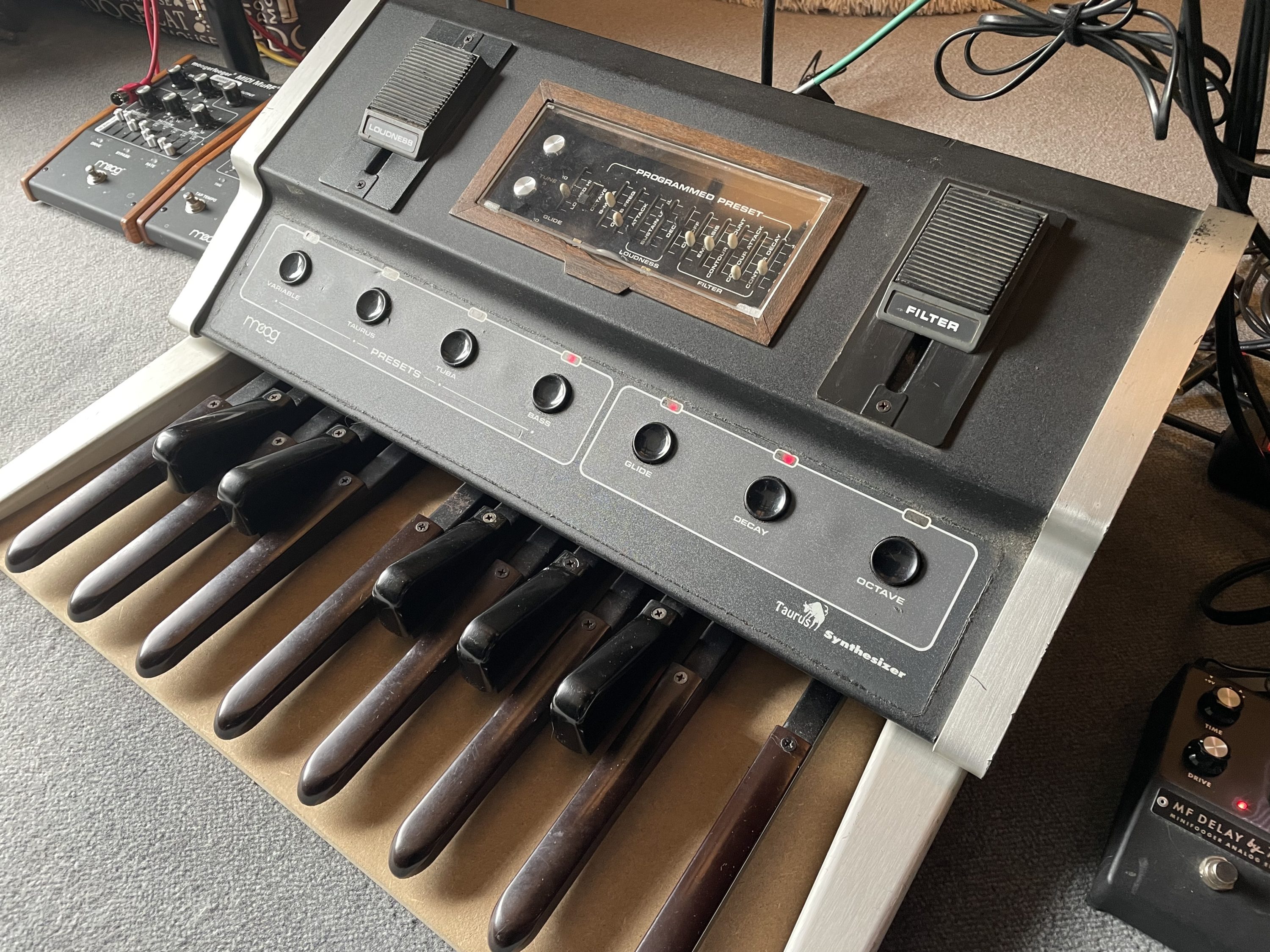 ---
Here's what you can expect from the sample pack:
Sample Rate: 44.1 kHz, 16 Bit
Sample length: 12 seconds
All files in uncompressed .wav format
No effects applied. All sounds are dry
5 different sounds with 25 samples each (C1 – C3)

Taurus Bass preset
Taurus Tuba preset
Taurus Taurus preset with open filter
Taurus Taurus preset with 50% filter
Taurus Custom preset
---
Listen to all the presets in the pack. The drums have been added to show the samples in a mix. The samples will not have added drums!
---
The files can be either imported into a sampler plugin in your favourite DAW or just be used as samples as is. Using a sampler usually gives some more options of fine tuning the sounds, so this is the recommended option.
Please note that due to the age of the instrument you might hear slight vibrato on some of the samples. This is due to the age of the instrument and add to the realism and character of the sound.
Legal: By purchasing the sample pack you agree to the following licence terms